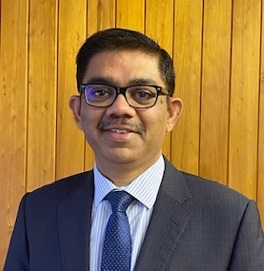 "We are proud to be a part of Bank of Baroda, an Indian state-owned International banking and Financial Services Company which is having rich heritage of more than 115 years, headquartered in Vadodara (earlier known as Baroda) in Gujarat having its Corporate Centre in Mumbai.
We are an Offshore Banking Unit of the Bank located at International Financial Services Centres (IFSC), Gift SEZ, Gift City, Gandhinagar, Gujarat. The unit commenced its operations in November 2017 with an intend to "From Serving you in India, to serve you across continents"
We are glad to be part of government initiative to boost growth of IFSC in India through our diverse products & services being offered to customers like Loans & Credit – ECB, Syndication loans, Foreign currency Loans, Loan against deposit, International Trade Finance (Line of Credit, Suppliers Credit, Trade Credit), Treasury Operations, Retail Business- Individual & Corporate operative account, Term deposit account.
We are committed to provide ease of banking and full genuine Banking needs of Resident Indian and Indian corporates to bank in international market as well as to facilitate Foreign Investors and foreign corporates to bank in India.
We are here for just over four years and we believe that this is just a beginning and the Journey ahead is going to be more exciting one. We welcome you all to be part of this Journey.
Anuj Bhargava
Head, IFSCBU.